yoga for the face
Saturday
14 2022
Vitalisez votre peau
16h30 à 19h00
(150 min)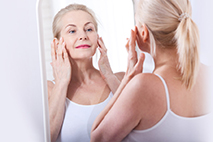 Chef : Alain Penichot
Discover the landscape of your head and face, forehead, eyes, cheeks, mouth, oval...
Self-massage techniques, complemented by breathing exercises will give you all the benefits of this suprising method: relaxtion, activated micro-circulation that regenerates the skin for a more youthful appearence, increasing self-confidence.
Alain Penichot, was trained in this method by its creator, Catherine Urwicz, in the late 1990s. He has been teaching it for over twenty years through various classes and trainings. He is the author of several books, including «Stimulez votre visage par la faciale gym», published in 2009 by Éditions Cristal, and «Yoga du visage & Yoga des Yeux», aux Éditions Marie Claire (2018). 
kirtan chanting
Friday
20 2022
Venez chanter avec nous
20h30 à 22h00
(90 min)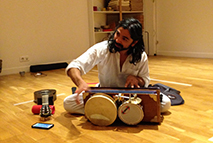 Chef : Equipe NATA
Kirtan chanting is a traditional community practice in India, often accompanied by musicians. NATA will draw on our team's musical talents with visiting musicians dropping in from time to time.
Once a month, all are invited to join us for these free sessions.
Come quiver with the vocal and musical vibes and take part in strenghtening the friendly neighborhood atmophere of the studio.
We'll have a small buffet to share some food together after the singing is over. You're invited to bring a dish to share, keeping in mind the vegetarian and/or vegan values of NATA. :-)