movie night
Friday
1 September 2021
Accepte ton corps
20h30 à 22h30
(120 min)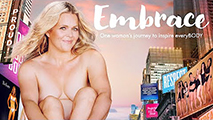 Chef : Equipe
JOIN THE 45 MILLION PEOPLE WHO HAVE ALREADY SEEN THE FILM
YOU WILL NEVER LOOK AT YOUR BODY THE SAME AGAIN
The inspiration for the documentary Embrace came about in 2013 after Taryn Brumfitt posted an unconventional before-and-after photo that sparked an international media frenzy.
The image, which embraces body diversity, was seen by over 100 million people worldwide and led to hundreds of interviews and articles. She soon realised how restrictive 4-minute TV interviews, 800-word articles and 140 characters on Twitter can be. This issue needed a louder voice on a bigger platform, so the idea of creating the documentary Embrace was born.
Diet culture and fear of fatness tarnishes our relationship with our bodies with anxiety, obsession, even hatred. Since the 1990s, a movement has begun to change attitudes around the world.
In order to combat the progressive invasion of the yoga sphere by diet culture, NATA is happy to present an evening around this powerful film. Sadly, five years after it was made, there is still tremendous work to be done.
kirtan chanting
Friday
8 September 2021
Venez chanter avec nous
20h30 à 22h00
(90 min)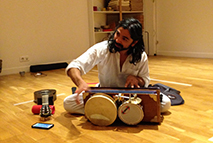 Chef : Equipe NATA
Kirtan chanting is a traditional community practice in India, often accompanied by musicians. NATA will draw on our team's musical talents with visiting musicians dropping in from time to time.
Once a month, all are invited to join us for these free sessions.
Come quiver with the vocal and musical vibes and take part in strenghtening the friendly neighborhood atmophere of the studio.
We'll have a small buffet to share some food together after the singing is over. You're invited to bring a dish to share, keeping in mind the vegetarian and/or vegan values of NATA. :-)