umami
Wednesday
18 January 2023
Le goût qui donne du goût !
19h00 à 22h00
(180 min)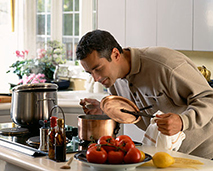 How do you say "delicious" in Japanese ? Umami !
Discover this unique taste, the foods that contain it, and how to use it to cultivate your taste buds and boost the flavor of your dishes. The little bonus of this class: fun interactive taste tests to train yourself to detect and recognize flavor combinations.