chakra yoga
Saturday
21 2023
Un voyage initiatique
16h30 à 19h30
(180 min)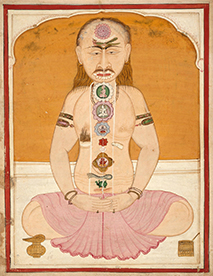 Chef : Elodie Bonnet
Exploring chakra work is like taking an initiatory voyage: one that raises consciousness, step by step, moving into more and more ethereal realms, from the Earth to Ether.
Elodie will take Carl Jung's famous book Kundalini Yoga as a guide on this journey.
If you have a NATA class card, please sign up on our regular yoga schedule in order to have the three hours deducted from your membership.
All others can use the "book now" button here.