bollywood party
Saturday
30 September 2023
Soirée Bollywood
18h00 à 21h00
(180 min)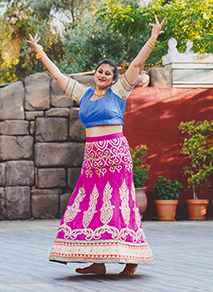 Chef : Nohmana Khalid
We're excited to offer an evening with Indian rhythms and flavors!
Nohmana and Pamela are organizing this musical and gastronomic event.
Nohmana will introduce you to the joy and beauty of indi-pakistani dances, set to the music and choreography of Bollywood films. No previous experience is necessary.
After having danced your heart to joy, make your stomach happy with a Bombay Street Food buffet prepared by Pamela.
On the agenda: letting go, fits of laughter and sharing.