Senêt Weber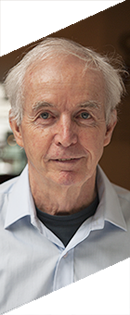 Senêt is convinced that yoga, in combination with a balanced diet and lifestyle, can help everyone have a more creative life.
In the late 1970s, he discovered macrobiotics and studied directly with the Japanese master Michio Kushi, later working with Kushi at his Brookline, MA institute in the 1980s.
He organized macrobiotic seminars for Kushi in Europe and translated on of his manuals,The Book of Oriental Diagnostics, published by the French editor Guy Trédaniel.
He is very interested in the connections between food, agricultural pratices and policies, and environmental issues.  
After more than forty years living according to the principles of yin and yang, he is a testament to the benefits this approach can have on daily health and vitality.